The Globalization Trilogy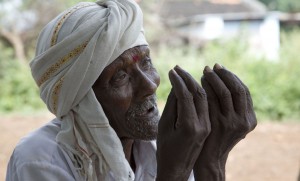 Bitter Seeds

Every 30 minutes a farmer in India kills himself in despair because he can no longer provide for his family. Will Ramkrishna be next? A cotton farmer at the epicenter of the suicide crisis region, he is struggling to keep his land. Manjusha, the neighbors' daughter, is determined to overcome village traditions and become a journalist. Ramkrishna's plight becomes her first assignment.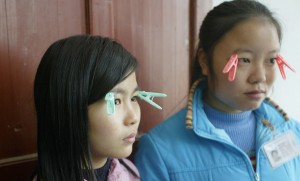 China Blue
Shot clandestinely in China, under difficult conditions, this is a deep-access account of what both China and the international retail companies don't want us to see – how the clothes we buy are actually made. China Blue takes us inside a blue-jeans factory, where Jasmine and her friends are trying to survive a harsh working environment.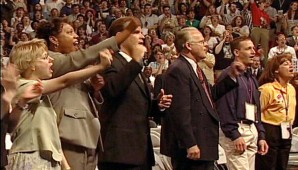 Store Wars: When Wal-Mart Comes to Town
This one-hour documentary follows the conflict that polarizes a small town when Wal-Mart want to build a mega-store there. It is the story of Ashland, VA, population 7200, where the grocery store allows charge accounts and the doctor makes house calls. School bus drivers and morticians serve on the Town Council and residents are fiercely proud of their small-town character…   
Additional Films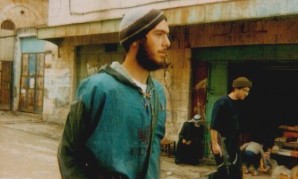 Inside God's Bunker
An up-close, chilling portrait of the extremist Jewish settlers in the heart of the West Bank town of Hebron during the three months leading up to an inevitable massacre. The film captured daily community life besides messianic zeal, the indoctrination of children and the vigilante patrols of their parents.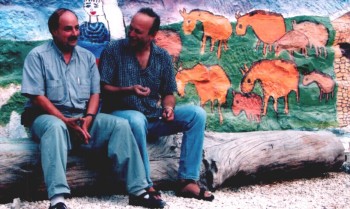 You, Me, Jerusalem
After Inside God's Bunker, Micha felt he needed to make a film about hope. Created in the height of the Oslo Peace Accord optimism, it follows an Arab doctor and a Jewish paramedic, as their ambulance responds to accidents and terrorist attacks.