About
Teddy Bear Films is dedicated to the fine art of story telling through documentary filmmaking.
A non-profit organization, it was founded in 1999 by Micha X. Peled when he was about to start a PBS documentary about Wal-Mart.
Micha was concerned about the litigious reputation of the world's largest corporation. He chose this name for his new production entity, so that if he were sued, the press reports would announce that "Wal-Mart Sues Teddy Bear."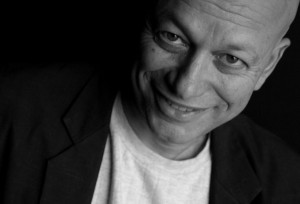 Micha X. Peled produced and directed videos for the U.S. peace movement in the 1980's. He made his first television documentary in 1992, while working as the executive director of Media Alliance, a San Francisco media watchdog group. When his mother sent him the manuscript of her life story he was motivated to make his first professional film. Will My Mother Go Back to Berlin was a first-person family story, produced for German television (WDR and BR). Winning awards on both sides of the Atlantic, Peled left his job to become a full-time filmmaker and never looked back. His next two films were Inside God's Bunker and You, Me, Jerusalem. These films got wide distribution, airing on television in 14 countries in Europe, Australia, U.S. and Japan, establishing Peled's international career.
In 2000 Peled completed STORE WARS: When Wal- Mart Comes to Town. This PBS (U.S. public television) documentary follows one Southern town (Ashland, VA) struggling to decide whether to allow Wal-Mart build a mega-store there. The film won numerous awards, including Best Documentary at the San Francisco International Film Festival, the CINE Golden Eagle. It was nominated for the IDA (International documentary Association) Distinguished Achievement Pare Lorenz Award. Conceived as a prequel to the previous film, Peled's first feature doc, China Blue, looks at how the cheap goods we consume are made. The film follows a teenage Chinese girl who leaves her village to get a job in an export jeans factory and descends into the horrors of sweatshop labor conditions. The film opened at the Toronto International Film Festival and won the Amnesty Human Rights award at the Int'l Documentary Festival in Amsterdam (IDFA). It screened in over 30 film festivals in 24 countries, sold to television in 15 countries, and will appear on DVD releases in 5 countries. It has enjoyed successful runs in commercial theatrical releases in Holland, New Zealand, Germany and the U.S. It will air on PBS in 2007.
Along the way, Peled has produced numerous television magazine items for broadcasters in the U.S. (CNBC), Germany (ARD, the first channel) and France (FR 2), as well as a few independent video shorts. He also authored a slim volume of fiction, The Fisherman and the Nymph.
All of Peled's films have aired on U.S. television. They have been exhibited in numerous film festivals around the world, including Berlin, Toronto, Amsterdam (IDFA), Hong Kong, Rotterdam, Marseilles, Montreal, Hawaii, Vancouver, Buenos Aires, Singapore, New Zealand, Thessaloniki, Docudays (Beirut), Tempo (Stockholm), CHP:Dox (Copenhagen), San Francisco, the Human Rights Film Festival and the Margaret Mead Film Festival in New York, South By Southwest (SXSW) in Austin, Texas, and the San Antonio Festival of Latin Cinema. His favorite press quote came from Charles Champlin, the legendary Los Angeles Times critic, who wrote about Peled's first film: "It's a damn good film."